Barney in Oxfordshire
Last week Dominic drove Barney up to Oxfordshire to the Rally Preparation Services garage so that Simon Ayris could work his magic. Barney didn't make it totally unscathed but did get there eventually.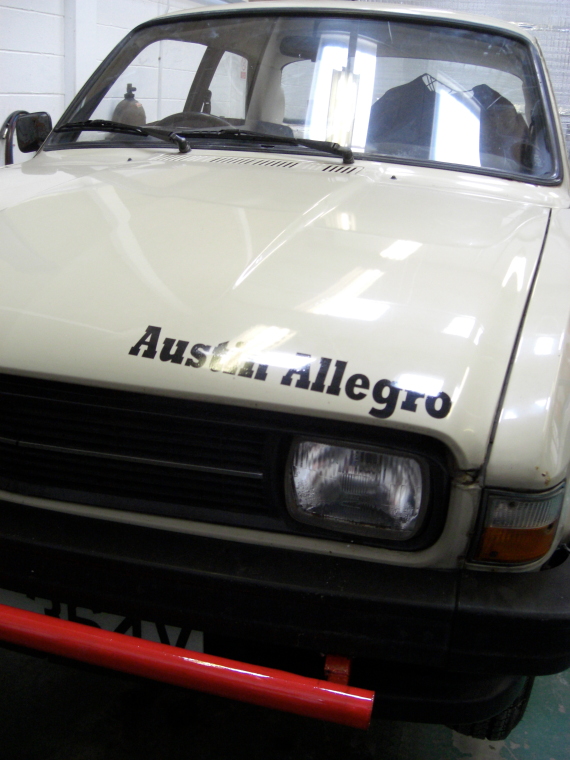 A bit of work has been done to prep Barney for his big adventure, mostly cosmetic so far. A wash and polish thanks to Simons son, new re-inforced van tyres, red paint on our wheels, a load of swanky stickers and a tow bar at the front to help to pull us out of rivers/sand/ditches.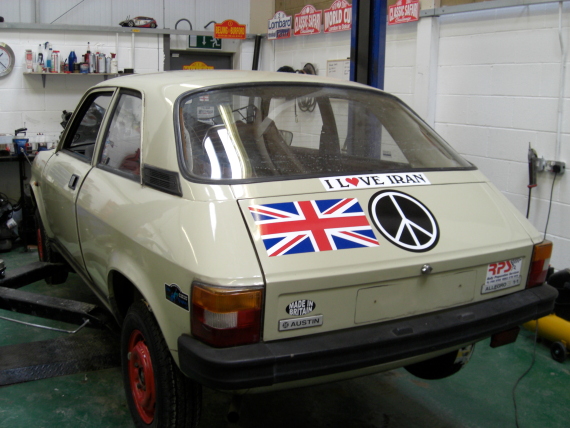 Next weekend we're all heading back up to the garage to carry out the bulk of the work on Barney. This is going to include a lot of replacement parts for the suspension and engine mountings. The biggest part of the work however will be to carry out the engine transplant for the new re-conditioned engine and gearbox that we've been given. We'll be videoing this of course so you'll be able to see the work being carried out.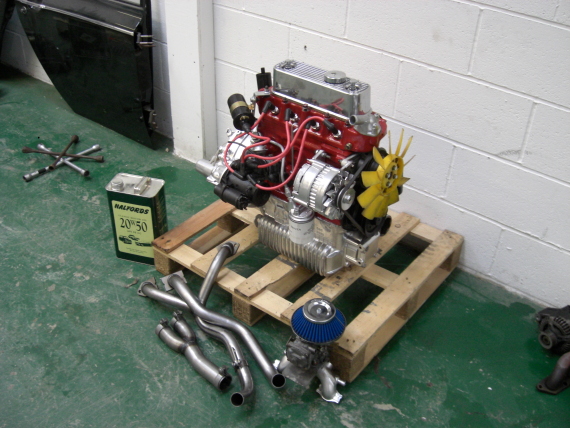 Isn't it a beauty!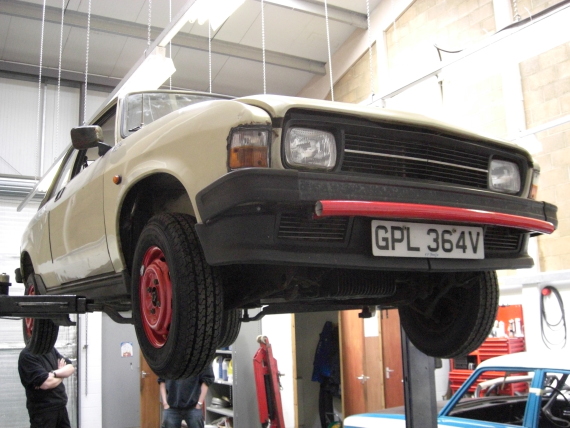 We'll also be helping Simon to fit a sump guard so that Barney doesn't get hit in the goolies by any stray rocks!